Musical Director and Conductors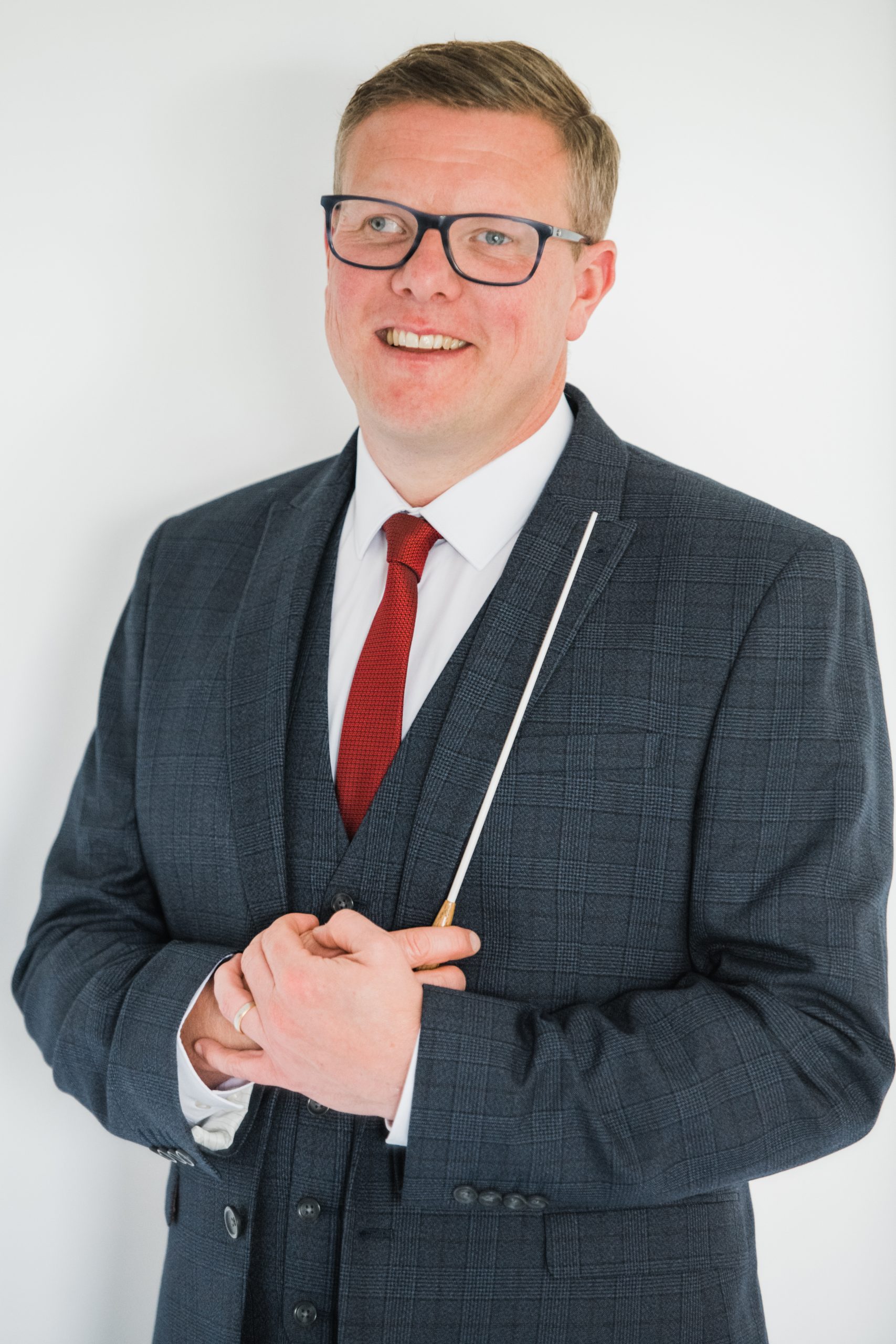 MD - Richard Marshall BA (Hons)
Quoted at the Black Dyke Brass Arts Festival, the internationally acclaimed maestro Elgar Howarth described Richard as "the most outstanding cornet player this country has ever produced."
Richard is currently Principal Cornet of the world-famous Black Dyke Band, a position that is heralded as the "hottest seat in banding." Previously Principal Cornet for ten years with the Grimethorpe Colliery Band, Richard fulfilled his childhood ambition and followed in the footsteps of some of his cornet heroes and moved to the Queensbury based band in January 2006.
As a respected and devoted teacher, Richard is a cornet tutor at the Royal Northern College of Music, Birmingham Conservatoire and Salford University. He is a regular tutor on the International Brass Band Summer School, the National Children's Brass Band of Great Britain and the Yorkshire Youth Brass Band.
Richard has released to date five solo recordings. The Debutante (1999), Blaze (2005), Eminence (2007) and The Cornet Heritage Collection Volume 1 (2010) and Volume 2 (2013) all of which have been received with world-wide acclaim, with Blaze and Eminence being awarded the title Solo CD of the Year.
Richard enjoys working alongside renowned composers to create new and exciting repertoire. Elgar Howarth's Sonatina (2008) and Edward Gregson's Cornet Concerto (2016) are two major works that were written for, and dedicated to Richard. Essentials, written by Philip Wilby and in collaboration with Richard are Brass Studies for the Twenty First Century. This study book contains a number of advanced studies designed to be technically challenging for advanced players.
As a performer Richard has travelled to Australia, New Zealand, Japan, Hong Kong, Canada, America and several European countries. He has performed in many iconic concert venues such as Sydney Opera House and New York's Carnegie Hall.
Richard is a Geneva Performance and Development Artist and plays exclusively on a Geneva Cardinal Cornet and an RM1a Signature Alliance Mouthpiece. His recent solo CD, Sonatina, was awarded BBW and British Bandsman Solo CD of the year for 2020.
Resident Conductor - Vicki Kennedy