Saturday 21st July 2018 saw a good crowd of brass enthusiasts filling the concert room at the Askern Miners Welfare Club to enjoy the second concert in the "Legends in Brass" series – Remembering.  On this occasion the featured Legends comprised Kevin Crockford (Sop Cornet), Mark Walters Flugel Horn), Kevin Holdgate (Tenor Trombone) and Mike Kilroy (Euphonium), all stepping up to the mark to play featured solos, duets and quartets.  We even managed to prise the old man (Stan Lippeatt) away from his baton to duet with Mike Kilroy. And, of course, all were accompanied by the Hatfield & Askern Colliery Band, augmented by a few players from Boobs & Brass, returning 2017 star Aidan Johnson and Brandon Ward (grandson of Remembered player Bryan Smith).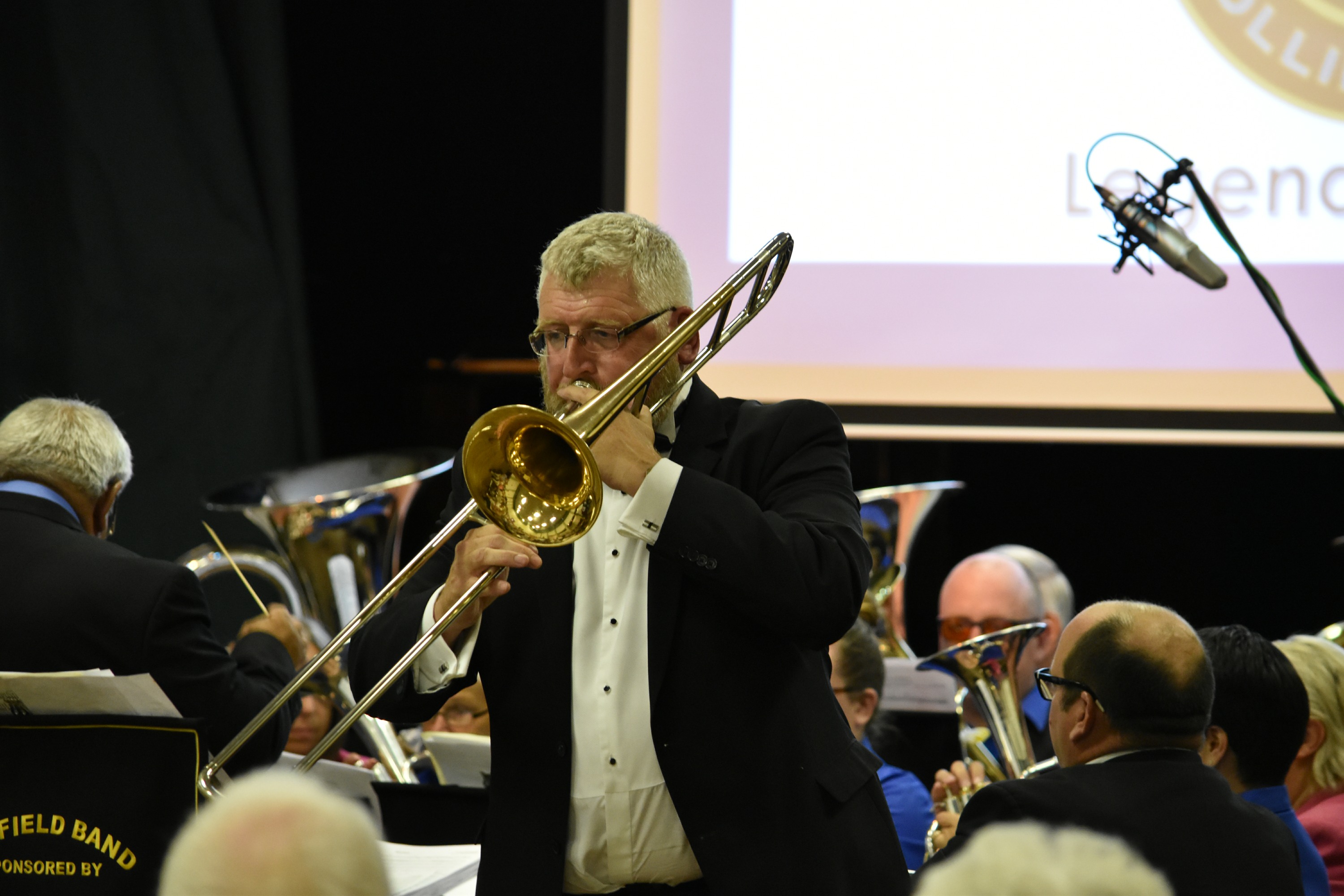 The event was held to raise funds for the battle to beat the big C.  As well as the concert ticket revenue and raffle proceeds, an auction was held featuring a weekend in an 8-berth caravan and a line up of star players offering their services as concert soloists or workshop leaders. All were snapped up for bids in excess of £100.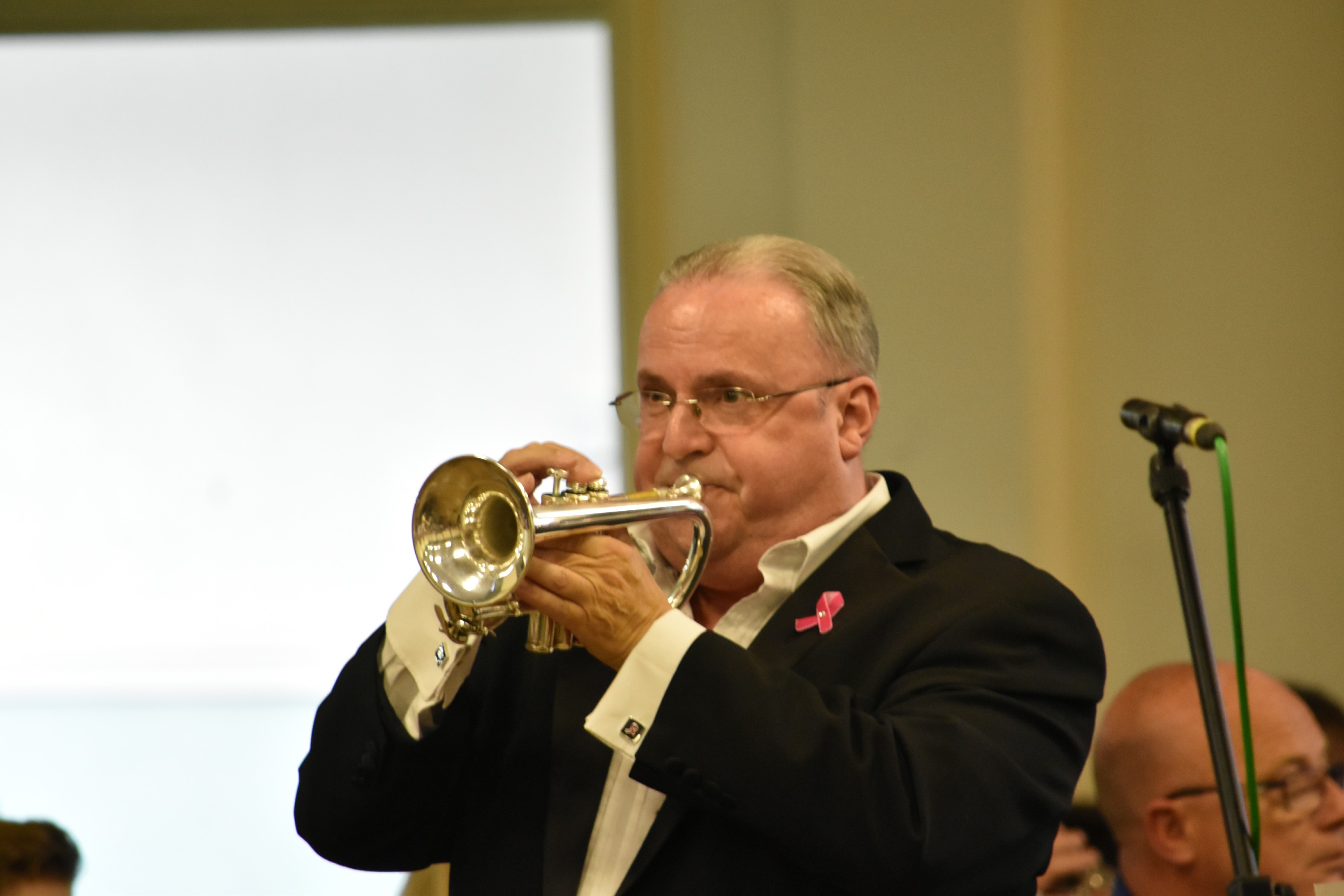 On this occasion, the concert was raising funds for "Breast Cancer Now" and "The Chatsfield Suite" at Doncaster Royal Infirmary. One a major national fundraiser supporting the fight and the other a local day clinic providing chemotherapy, oncology and haematology services to cancer patients. At the summing up we are both proud and pleased to announce that a cheque for £1,087:68p will shortly be winging its way to each of them.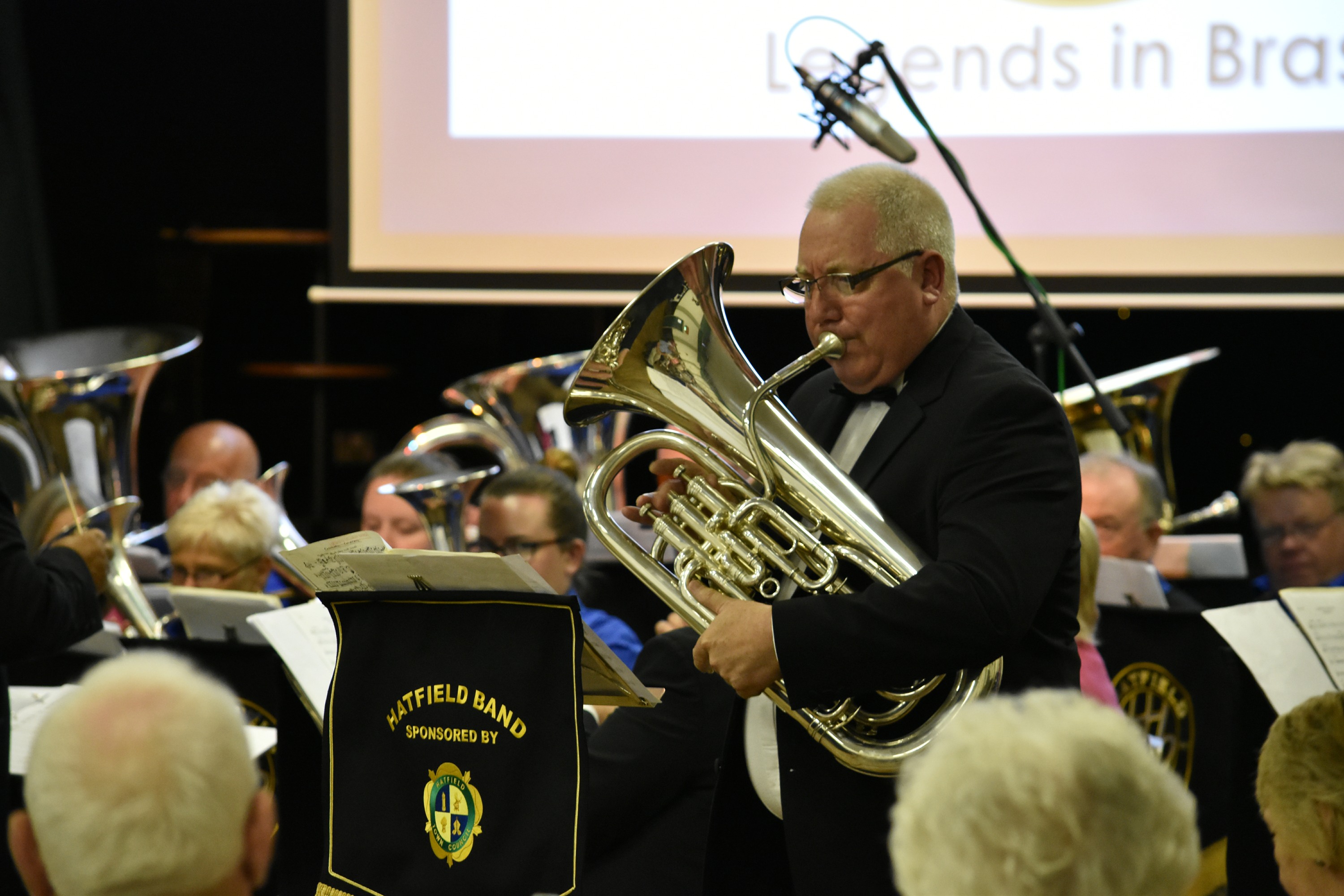 And now to Legends #3. The next concert will bear the theme "Reunion" to reflect the enjoyment that our Legends get from being able to catch up and work together again, alongside the pressures of everyday life. It promises to be another cracker, as we aim to surpass this year's fundraising achievement with a bigger pot next year. The link below will enable readers to review the "Remembering" presentation that was screened whilst the band played Mike Kilmartin's moving arrangement of "The King of Love My Shepherd Is". Enjoy!